FLOWER PLACEMENT PROGRAM
Annual Fundraiser for perpetual care and maintenance…
Remember those you cherish with flowers of the season placed throughout the year by our staff.
Pictures shown are examples. Actual product will match the season when ordered.
Use our online form below to place your order. Or, you can download our Flowers Order Form in PDF format, complete it, and return it with payment to Graceland Cemetery.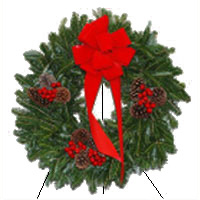 24" Balsam FRESH Wreath
Decorated Christmas Wreath
$38 installed
After Thanksgiving
Item #2017W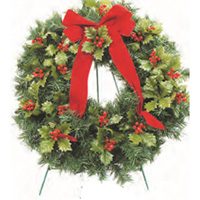 24" Artificial "deer proof" Wreath
Decorated Christmas Wreath
$55 installed
After Thanksgiving
Item#JX-0436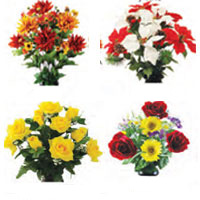 20" in Ground Vase
Beautiful Silk Arrangements
Single Placement (#20-1x) $25
Year round 4 season placement (#20-4x) $90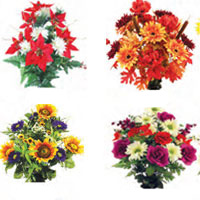 23" in Ground Vase
Beautiful Silk Arrangements
Single Placement (#23-1x) $40
Year round 4 season placement (#23-4x) $135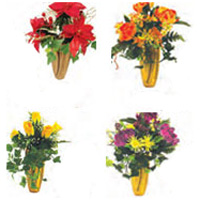 Mausoleum & Niche Vases
Beautiful Silk Arrangements
Single Placement Niche (#Crypt/Niche 1x) $25
Year round (4) placement Crypt (#Crypt-4x) $90
(vase holder extra)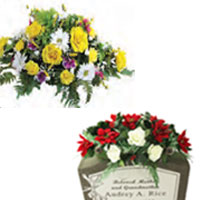 Grave Stone Saddle 18"x32"
Single Placement (#Saddle-1x) $65
Year round 3 season placement (#Saddle-3x) $180